The theme education of "never forget the original heart and remember the mission"—
In order to carry out the theme education of "never forget the original intention and keep the mission in mind", all the party members of Changzhou Galaxy General Branch visited Qu Qiubai Memorial Hall, Zhang Tailei Memorial Hall and Changzhou Revolutionary martyrs Memorial Hall respectively in the third quarter. The "Three Heroes of Changzhou" are outstanding communist party members, outstanding representatives of intellectuals and the pride of Changzhou people. With reverence, all the party members carefully listened to the explanation and introduction, and looked at the cultural relics of their former residence. They learned extremely valuable spiritual wealth from the noble demeanor of patriotism and saving the people of countless revolutionary martyrs and their persistent pursuit of the communist ideal.The fourth quarter of "Galaxy reader" successfully held—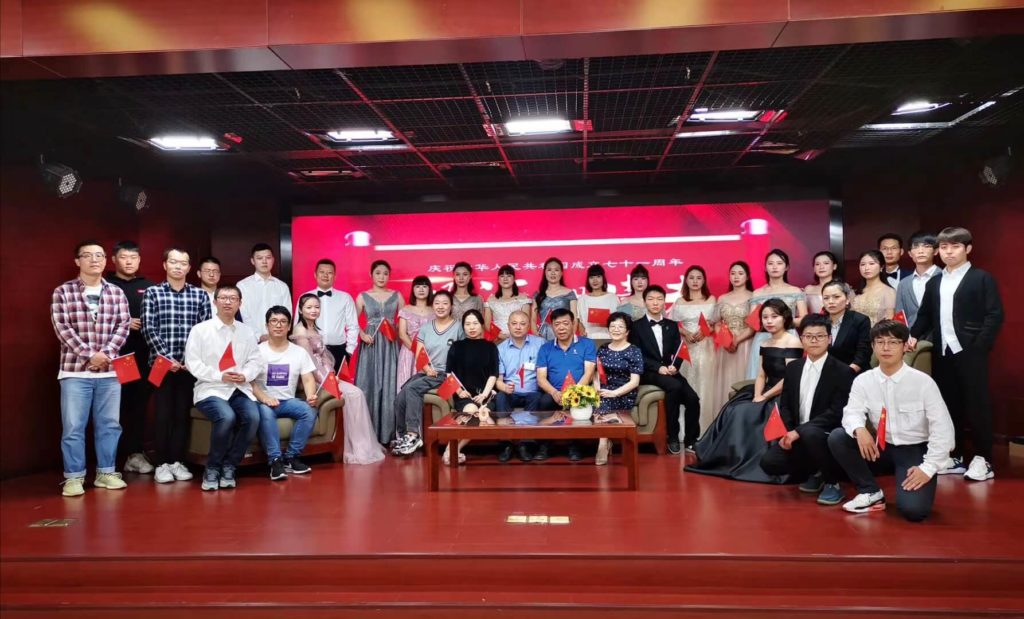 In the afternoon of September 26, 2020, the fourth "Galaxy reader" activity sponsored by Changzhou Galaxy Trade Union and undertaken by Galaxy horizon editorial department was held in Changzhou Galaxy party mass activity center, with the active participation of all department staff. "Galaxy reader" has been successfully held for four times, with different voices and constant feelings. The theme of this activity is anti epidemic and patriotic. The readers expressed their gratitude and admiration for the angels in white and the red pioneers with deep emotion, which moved all the audience.
Sports festival activities—
In order to enrich employees" spare time life, strengthen internal cooperation and exchange, develop harmonious employee relations and create a positive cultural atmosphere, Changzhou Galaxy Trade union committee held one of the 15th series of activities of Changzhou Yinhe Sports Festival on the third floor of microelectronics on July 26, 2020. The competition was launched in the form of singles, divided into men"s group and women"s group. The system of "two wins in three sets" was adopted, and employees of all departments participated actively. The atmosphere of the scene was active and the participants worked hard. Finally, the top three winners were elected, and the competition was successfully completed.The 10th "Changzhou Galaxy trailblazer" activity—
In order to promote the construction of corporate culture and enhance the team cohesion, the company held the 10th "Changzhou Galaxy trailblazer" activity on November 8. All the staff left for Zhenjiang on time at 7:00 a.m. and at 8:30 a.m. to the start of the Yixing line, nearly 80 employees of galaxy, dressed in uniform clothes, set out in high spirits. In nearly three hours, we made a 12 kilometer journey to a successful end. Under the beautiful blue sky, we gained happiness and happiness, and at the same time added a touch of beautiful scenery to the city.