On the afternoon of November 27, the general election meeting of the general branch committee of Changzhou Galaxy century Microelectronics Co., Ltd. opened in the solemn national anthem.
It is in line with the relevant provisions that the party secretary of the previous session should be replaced by a member of the Party committee of the previous session from Mr. Han Pengshi. The host announced that the election had officially begun. The relevant agenda of this conference is also introduced.
First of all, Comrade Han Peng made a work report on behalf of the previous general branch committee. The report reviews the work, achievements and shortcomings of the general Party branch of Yinhe in the past five years, and puts forward expectations and prospects for the new general Party branch. It is expected that the new members of the general Party branch will actively explore effective entry points, unite as one and make joint efforts to continue to carry out various work in a planned and effective way, so as to set a model for the work of the general Party branch of the galaxy party.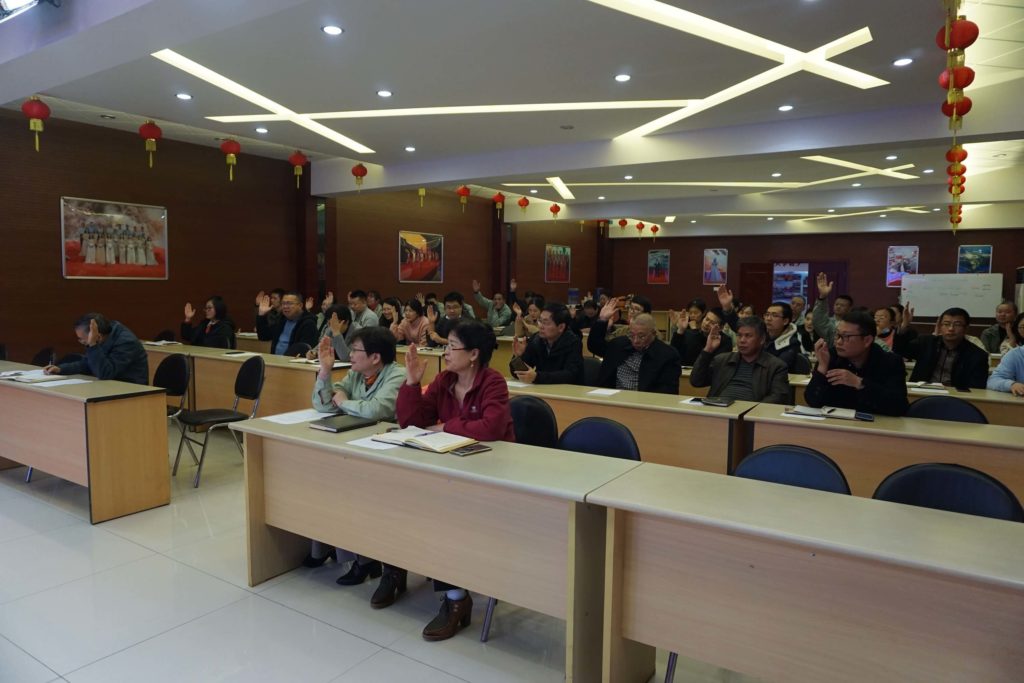 After that, Comrade Jin Yinlong, member of the previous general branch, read out the "general branch election method (Draft)" and introduced the basic information of the candidates one by one. Comrades attending the meeting decided by raising their hands that Comrade Zhou Bei should act as the scrutineer, check the ballot box and report the number of people who should arrive and actually arrive. Comrade Chen Jie will act as the teller to count the number of valid votes and distribute the votes. The general election shall be conducted by secret ballot.
According to statistics, the host announced that the new members of the general branch of Changzhou Galaxy century Microelectronics Co., Ltd. are as follows: Zhu Weiying, Zhuang Jianjun, Li enlin, jinyinlong and Han Peng (in the order of surname strokes).
After the statistical results were published, the newly elected members held the first plenary meeting to discuss the Secretary election and the division of members.
After election, Comrade Han Peng was elected secretary of the Party